No offers are currently available.
Loans and Leasing
We are focused on supporting the Sri Lankan business community, especially the SMEs, towards greater development through a wide product offering. We cater to the long-term as well as short-term needs of this sector.
SME
Services
---
As a reputed entity in the leasing market, we offer a range of products that are ideal for businesses or for personal aspirations. Reach your goals by taking advantage of our wide range of products / striving to give you the opportunity to live your dream.

Auto Loans / Vehicle Loans
We offer a wide range of vehicle financing facilities, which are tailor made to suit each client's requirement. With our expertise in vehicle financing, our customers can enjoy the most flexible and attractive terms. This includes facilities up to five years and a maximum percentage of finance against the vehicle at attractive terms. As a one-stop-shop, we provide all other services including vehicle registration, valuation and insurance.
Finance Lease

- Our leasing solutions go beyond plain vanilla leases. The finance lease product range includes Structured Leases, Residual Value Leases, Insurance Factored Leases and Tax Based Leases.

Term Loans

– Our Term loans offer a unique advantage in financing registered vehicles.

Corporate Loans
One of the primary tasks of a corporate is to manage its working capital while growing its business and increasing yield. Under the Corporate Loan, tailor made lending solutions are offered to you as we know that every business is unique and it has its own requirements. Whether it's a short term or mid to long term requirement, we can provide lending facilities at a rate which will enable you to amass profit.

Working Capital

Speed Draft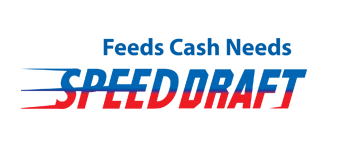 a speedy solution to short term financial requirements. Speed Draft enables customers to obtain short term finance as and when they require it, in order to fulfill a diverse range of business requirements. It is structured to be less costly and more feasible, as interest will be accrued purely based on usage. This allows customers flexibility of usage and repayment, in order to support the growth of their business.

Sundry Loans
A short term loan designed to finance your working capital requirements for 3 to 12 months periods with flexible payment terms. This product is ideally suited for seasonal or periodic finance requirements.

Mortgage Loans
Obtain a mortgage loan from LOLC with the least hassle and time. We are equipped with our own panel of lawyers and valuers from all regions of the country to service clients. Simply hand over the details of your property and experience our fast, convenient service and range of mortgage loans.

Gold Loans

Capital Leasing
Being the pioneer in leasing in Sri Lanka, LOLC Finance has solutions for all your Auto Financing requirements. Our leasing solutions go beyond the standard leases as we offer leasing packages that are tailor-made or structured to suit any cash flow. The finance lease product range includes Structured Leases, Residual Value Leases, Insurance Factored Leases and Tax Based Leases.

Flex Loans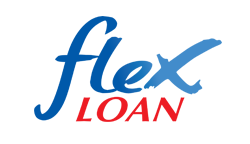 A special loan that offers a variable rate of interest and gives you the complete flexibility in repaying the loan up to a maximum period of 10 years.
Micro
Services
---
While we continue to enhance our range of leasing products, we also offer facilities such as loan services and mortgage loans for the SME sector with aim of helping small and medium sized business prosper. Whatever the requirement, we will tailor-make the package to suit your financial background.
The Microfinance Business Unit of LOLC Finance PLC is guided by the code of conduct stipulated by the Lanka Microfinance Practitioners' Association. The code of conduct adopted by the Lanka Microfinance Practitioners' Association ensures that the highest level of professionalism, ethical conduct and good governance are observed by all Microfinance Practitioners as well as their employees. As a condition of its membership, it binds MFIs and their employees to maintain total compliance.